Meet Our Dentists
The Beaufort Street Dental Centre team is here to support you in achieving better dental health and getting a smile you can be proud to show off. We welcome the opportunity to meet you and discover how we can help you!

Dr Joseph Lee, Practice Owner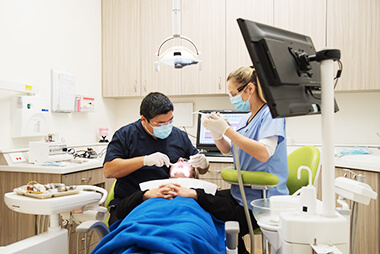 Inspired by his father, an oral surgeon, Joseph was destined to enter the dental profession. His mum even helped in his father's surgery, and Joseph lived and breathed dentistry for his entire life. Also in the industry is his sister, who is a periodontist.
Though he briefly considered architecture as a career, Joseph went with the choice that felt natural and entered the University of Adelaide to earn a Bachelor of Dental Surgery, graduating in 1995. He then went on to Newcastle University in Newcastle upon Tyne in the UK, achieving a Master of Science in Restorative Dentistry.

Dr Jo Laney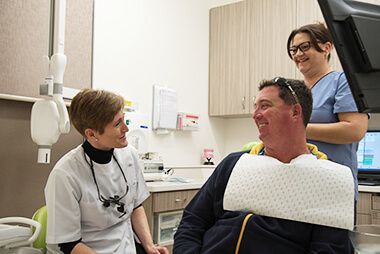 Dr Laney has always been passionate about healthcare, making her venture into dentistry a natural one as it offered her a perfect combination of applied medical knowledge and hands on practice. She decided to attend Sydney University where she received her Bachelor of Dentistry (Honours) in 2007.
At Beaufort Street Dental Centre, Dr Laney makes it her mission to help patients achieve and maintain a healthy, confident smile. She makes a point to stay up to date with the latest research and advancements in the field of dentistry to be able to offer patients the best possible services and results.
Outside of Beaufort Street Dental Centre, Dr Laney enjoys spending time with family and friends, cycling and kayaking. Also a fan of music, Dr Laney revels in dancing and art.
Insurance coverage is accepted, and our team are preferred providers for several insurance plans. Book your time with us today!

Beaufort Street Dental Centre | (08) 9272 1956